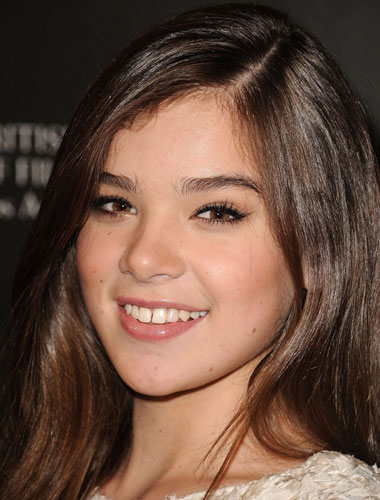 CinemaCon has previously announced that they would be bestowing awards upon Harrison Ford (Lifetime Achievement) and Asa Butterfield (Rising Star of 2013) and today it's been announced that yet another Ender's Game star will be receiving an award at the convention in April.
Hailee Steinfeld, who plays Petra Arkanian, will receive an award for 2013 Female Star of Tomorrow.
"Having already garnered an Oscar® nomination, not to mention international acclaim for her big screen debut in 'True Grit,' Hailee Steinfeld will continue to show audiences this coming year just how amazing a young actress she is with five new films set to hit theaters," noted Managing Director Mitch Neuhauser. "Can you imagine working opposite Jeff Bridges, Matt Damon and Josh Brolin in your very first film and under the direction of Joel and Ethan Coen no less? We cannot think of a more exemplary young actress to be named this year's 'CinemaCon Female Star of Tomorrow.'"
The award will be given during the CinemaCon Big Screen Achievement Awards on Thursday, April 18 at Caesar's Palace.
With three cast members receiving awards, it's starting to sound like the Lionsgate product presentation (to feature several unnamed special guests) may be a great panel for any Ender's Game fans in attendance.
Source: Clevver TV