Thanks to some clever investigating by Darian Robbins, we now know that Summit has finally created the official movie account for Ender's Game @EndersGameMovie.
Lionsgate has confirmed with EnderWiggin.net that this will be the official account for the movie.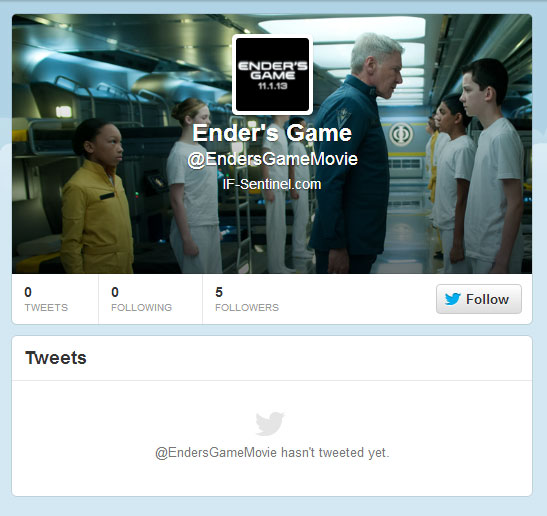 Although there are no tweets on the account yet, the URL listed on the account is IF-Sentinel.com. The site currently redirects, so is not yet live, but hopefully we'll see some activity soon!