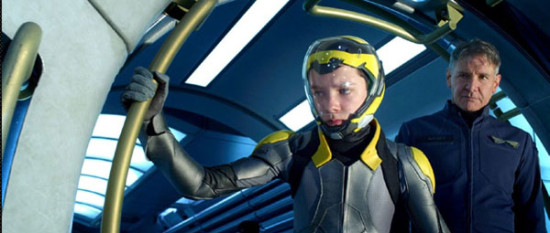 Update: This image is the bonus tablet photo from EW. For the Fall Movie Preview image, click here.
We've seen a slightly different version of this image from Entertainment Weekly and with the new Fall Movie Preview issue on stands this week, we've got yet another new photo of Ender as a launchie. In this photo, he grips a bar at the gate to the Battle Room with Graff smiling with approval behind him.
Any speculation on why Graff would be the one to take Ender to the Battle Room personally? Why wouldn't Ender go with his launch group? Give us your thoughts!
Source: Dread Central