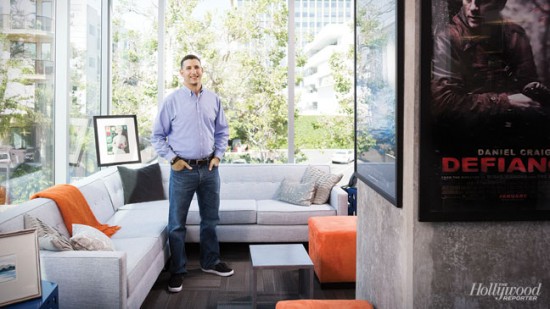 Former Lionsgate International president Nick Meyer and founder of Sierra/Affinity spoke with The Hollywood Reporter about bringing Ender's Game to Cannes back in 2011. "Launching Ender's Game to foreign buyers at Cannes in 2011 was a serious highlight."
He also gave his thoughts on whether the film can replicate the box office success of Twilight or The Hunger Games, shedding some light on how Ender's Game became a reality.
THR: There are high expectations for fall's YA adaptation Ender's Game. How did the movie come about?

Meyer: Gigi [Pritzker] was a partner in the company and we talked about how we could help with the foreign piece and arrange financing. OddLot and [director] Gavin Hood had developed an outstanding script, and we created a sizzle reel. We sold out in almost every foreign territory, while Summit struck a domestic deal.

THR: Do you think you can replicate the wild success of Twilight or The Hunger Games? Earlier this year, Beautiful Creatures failed to gain a foothold.

Meyer: Ender's Game is a unique property with a legacy. It's a book that's been around for 20 years and it's back on the New York Times best-seller list. Part of it is the fact that it is required reading in middle schools across the country.
Source: THR