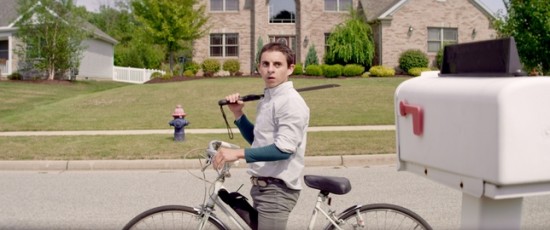 Moises Arias, who plays Bonzo Madrid in Ender's Game, talked with Backstage and revealed how he stayed in character all the time while doing Ender's Game.
"I actually stayed in character the whole time I was on set. I heard the extras were scared of me. I wasn't doing it on purpose, I was just trying to stay in the mindset. At the end they finally started talking to me and admitted to me that I had scared them."
Fans of the book have noted the big height difference between Asa and Moises, asking why someone who is supposed to intimidate Ender is so much shorter. Moises addresses this as well.
"[W]ith 'Ender's Game,' the character was described as dark-hair, light eyes, six foot tall, bigger than everyone. I'm 5'1". I'm basically the opposite of that. But I guess it just depends on the vision of the director and how much heart you put into it."
While I think a lot of us had assumed that his portrayal/audition had convinced director Gavin Hood about his Bonzo, it's nice to hear it straight from him.
Source: Backstage