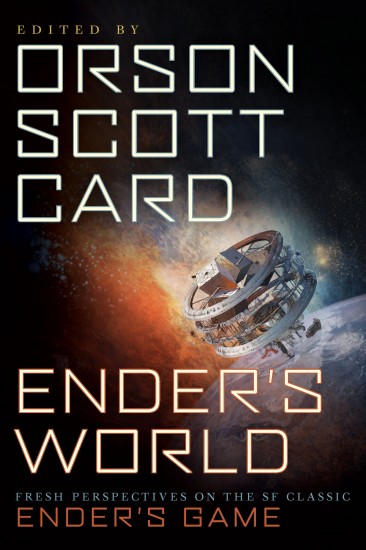 Those of you that want to know more about 'Ender's World' can now read a free excerpt from the book, which will be released by Smart Pop Books this coming April.
To get the free excerpt, which includes part of John Brown's essay, "The Monster's Heart" and some reader questions answered by Orson Scott Card, head over to the Smart Pop Books page on Ender's World and enter your email address in the box that asks if you want to sign up for free chapter and book updates.
The book, which is available now for pre-order on Amazon, is an anthology of essays about Ender's Game interspersed with a fan Q&A with author Orson Scott Card.
Experience the thrill of reading Ender's Game all over again

Go deeper into the complexities of Orson Scott Card's classic novel with science fiction and fantasy writers, YA authors, military strategists, including:

Ender prequel series coauthor Aaron Johnston on Ender and the evolution of the child hero
Burn Notice creator Matt Nix on Ender's Game as a guide to life
Hugo award–winning writer Mary Robinette Kowal on how Ender's Game gets away with breaking all the (literary) rules
Retired US Air Force Colonel Tom Ruby on what the military could learn from Ender about leadership
Bestselling YA author Neal Shusterman on the ambivalence toward survival that lies at the heart of Ender's story