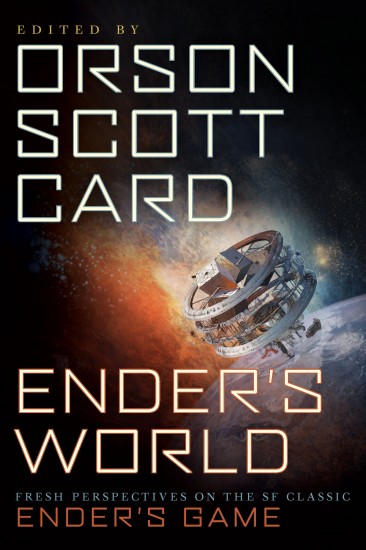 Last June, publisher Smart Pop Books sent out a call for fan questions to be submitted to Orson Scott Card for their anthology Ender's World, which is due for release this coming April. Some of you posted your questions here on EnderWiggin.net while others posted on the Smart Pop website.
A good number of those questions were answered in the book, but without names attached and one fan is trying to change that by working with Smart Pop to collect names to include with the questions. If you were one of the individuals that posted a question and you posted under a pseudonym, please email EC Spencer at wiggine@gmail.com using the email address you used when posting your question and give her your name. If your question got included, it could mean a free book for you, so be sure to jump on this!
Time is of the essence, so act fast! If you can't remember if you asked a question, you can see the original post on Smart Pop here.