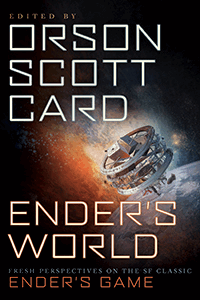 Publisher Smart Pop Books will be releasing a book of essays next February and are now accepting questions for Orson Scott Card to include in a Q&A section of their book.
Alongside those essays, we're putting together some Q&As with Orson Scott Card to add throughout the book. Why is the Battle Room a cube? Why did the military recruit their soldiers as children? How does the queen survive until Ender finds her?

Here's your chance to get in on it: Card wants to give you the opportunity to ask him anything you've ever wondered about Ender's Game!
To submit your question to Orson Scott Card, head over to the Smart Pop Books Tumblr! A Tumblr account is not required to comment.