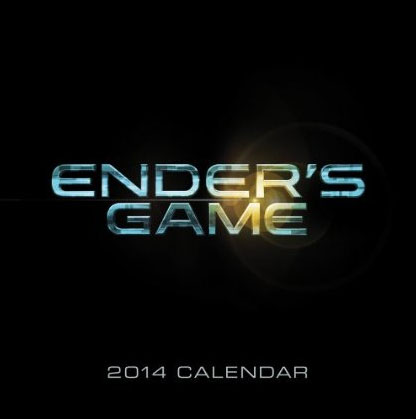 Those of you that have been waiting to purchase official merchandise for the Ender's Game movie can now pre-order a 2014 calendar featuring stills from the movie.
Featuring stills from Ender's Game, the much-anticipated film directed and written by Gavin Hood, this official 16-month calendar follows the story of Andrew "Ender" Wiggin, an unusually gifted child who is sent—70 years after a horrific alien war—to an advanced military school in space to prepare for a future invasion.
I checked with Summit and was assured that this is an official piece of merchandise, the first of hopefully many to come!
The calendar can be pre-ordered from the following online outlets: