You've probably seen them before. Those hilarious fake Facebook conversations between the Harry Potter, Star Wars, or Twilight characters. Now it's time to have some fun with our beloved 'Ender's Game' characters. Let's see what Ender, his friends, and even the teachers are up to!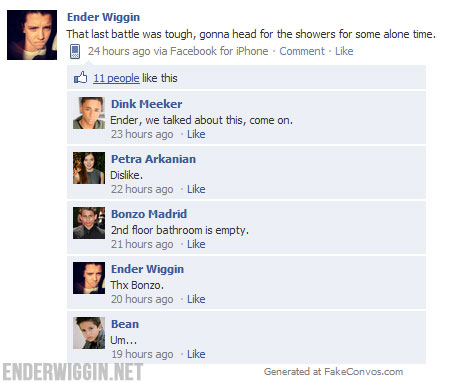 This probably looks familiar to Ender fans: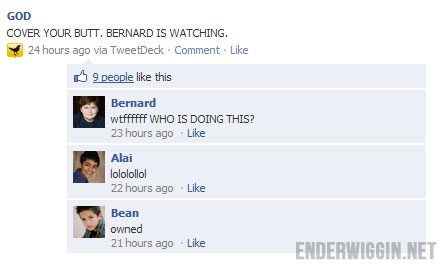 Here's one from when Ender was still back on Earth: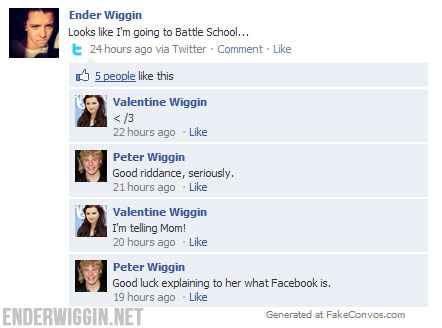 And then there's the teachers.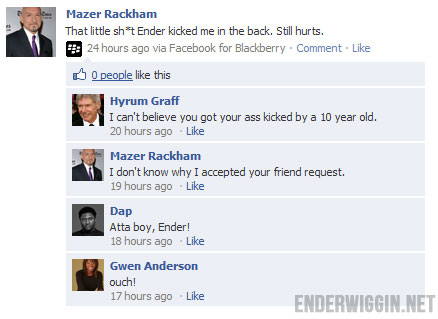 Got an idea for your own? Head over to Fake Convos and either comment with the URL to yours or email it to me at valentine@enderwiggin.net and if I like it I'll post it here!