Since I'm home sick with a sore throat and a really manly sounding croaky voice, there's no Weekly Ender this week. Here's a few new Battle School Facebook images for your Monday, though! If you want to read the first ones, go to Part 1.
Poor Mazer gets no respect…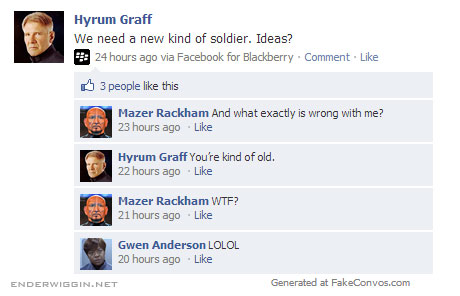 Dap fails at recruiting a new teacher.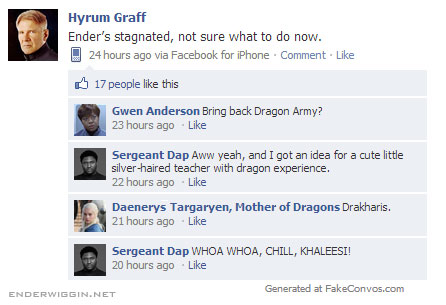 Ender really getting under Mazer's skin.
And finally, bored with Fairyland and all those creepy wolf children, Ender moves on to something else.