It's early Christmas Eve where I am so before I got busy I wanted to wish all my fellow Launchies a very Merry Christmas!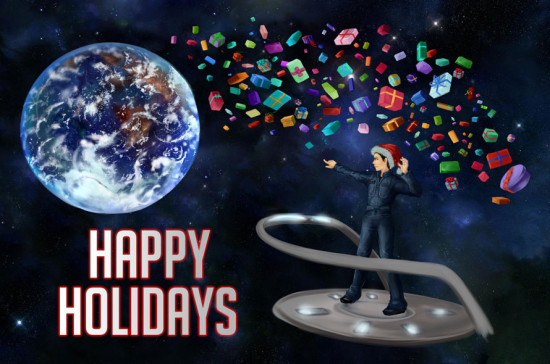 This is the holiday card I sent out to cast and crew of Ender's Game and I'm posting it here to send you guys the same holiday wishes. Inside, it says:
Ender Wiggin is asked to fill in for Santa.

"Keep calm, shoot straight. In 3… 2… 1…"
Thanks to my friend Virginia for doing this piece for me! Merry Christmas, Launchies!