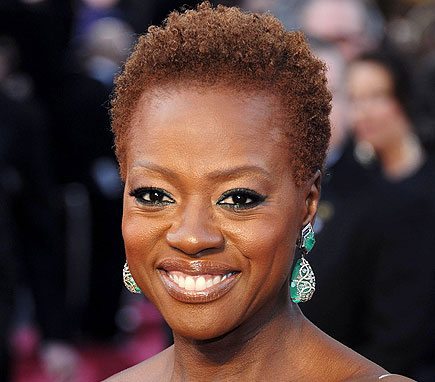 In an exclusive video of an audio interview with Viola Davis (Major Anderson), the site Fangirlish talked with Viola Davis briefly about her thoughts on the Ender's Game cast.
When asked how she feels about working with young actors, Davis said that she loves working with them. "I was out of touch. That's why I like working with young people. They keep you in touch, they keep you relevant, almost. Which is what I love."
She briefly mentions her thoughts on working with Harrison Ford and how much of a fan of his she is. "[…] I thought it was cool cause I was working with Harrison Ford. I love Harrison Ford. And every scene I wanted to tell him, "I love you," but I couldn't because I'd look like a geek once again."
Davis is set to star in two young adult franchises this year with Beautiful Creatures and Ender's Game.
"I love big franchise movies. The only thing that would be better is being in a movie that was like Avatar or Aliens where I got to beat the crap out of somebody and wear cute outfits."
According to Fangirlish, she also commented on Asa Butterfield and Aramis Knight, though it's not on the video.
She remarked how great the kids from Ender's Game were, and how Aramis Knight and Asa Butterfield were such good boys.
Listen to the full interview below:
Source:
Fangirlish