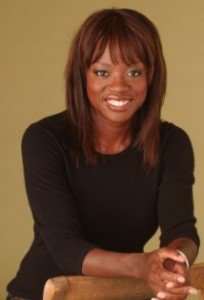 Viola Davis, the actress who was recently nominated for Best Actress in a Leading Role for her performance as Aibileen in The Help, has officially joined the cast of Ender's Game. Davis has signed on to play a psychologist at the Battle School who monitors their mental health and designs the games that they play while attending the school.
Davis has had a successful career in both movies and television, having played a recurring character on the show Law & Order: SVU and she received a Best Supporting Actress nomination at the Academy Awards in 2008 for her role as Mrs. Miller in Doubt.
What do you guys think? Will she be a villain type doctor or will she be one of the few adults sympathetic to Ender's predicament behind the scenes?
Source: CinemaBlend