11 entries came in for our Ender's Game Pumpkin Carving contest and after looking through and examining each pumpkin, here are the results!
In First Place, winning the Grand Prize packet, is this Ender's Game poster pumpkin by Emma! Amazing job, Emma!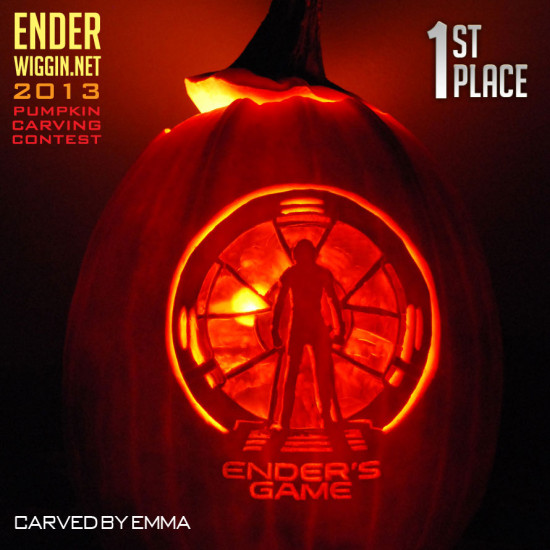 In second place is this Dragon Army/Ender's Game logo pumpkin by Dustin. Nice job! I can feel the pain of that logo carving. 🙂

In Third Place, we have this Salamander Army logo pumpkin by Andrew. Bonzo would be proud!
And finally, we have this Griffin Army logo pumpkin by Natalie. I'd have ranked this higher, but sadly I had to penalize for lack of a lit in the dark photo.
Thanks to everyone who participated! I will be in touch soon!
In closing, here's the full image of my own Ender's Game pumpkin, which I never did post because I was too busy…