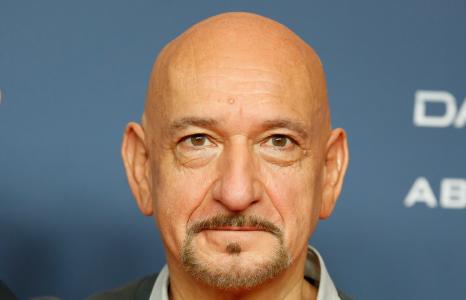 News.de editor Susett Queisert met Sir Ben during his press tour in Berlin. She talked to him about his tattoo, preparing for his role, and the movie's rating. I translated the most noteworthy bits for you.
On how he ended up wearing the tatoo:
When I met Gavin Hood three months before we started shooting, he showed me the most beautiful graphic designs of landscapes and Earth on his laptop. He also showed me the costumes … but he never mentioned the tattoo. I met him in New Orleans the day before shooting and he was nervous, wondering if I would even wear the tattoo. But he is a nice and generous person who knows his trade. And he knows how to equip his actors. He asked me if I wanted to spend time with a Maori expert to talk about the tatoo, and I said: "Gavin, wait! If it helps to tell the story, then let a make-up artist put it on my face."
On the younger actors' reaction to him:
When I came on set for my first scene I was standing on higher ground and the younger actors were talking to each other in a relaxed manner. When I said my first line they started to behave oddly. They turned around, took a step, sat down in front of the machines and started to operate them without looking around. … When Mazer says something we do it. When he gives an order we jump. It was astounding.
Asked if the movie's rating/appropriateness for children didn't weaken its impact, he answered:
I think the film is very unsentimental. It doesn't contain any cruelty or violence. Gavin told me about the stunt coordinator. In the movie, there was a fight scene between Ender and Bonzo in the showers and the stunt coordinator was talking about all the things he was planning to do in that scene. But Gavin said: "Wait, I want to finish this shot in two takes." He wanted to make the scene as short as possible in order to put Ender's shock [about what he'd done] also on the faces of the audience. If the fight had been 15 minutes the audience wouldn't have felt this moment of "What did I just do?" that Ender felt.
Source: News.de