It's been a truly CRAZY day for Ender's Game fans with tons of new images, video, and more coming out. And it's probably only going to get crazier, Launchies!
But in the meantime, we've got a great prize for you guys for today's Countdown to NovEnder. Insight Editions, who will be releasing their film companion book Ender's Game: Inside the World of an Epic Adventure next week on October 15 (pre-order it here) has donated a copy of the book for today's giveaway.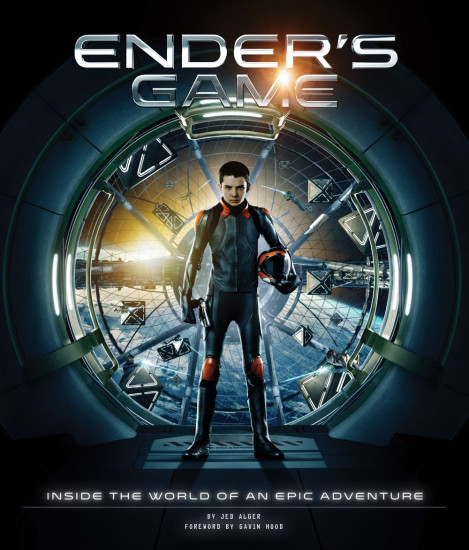 This giveaway is open worldwide.
How to Enter
Each day, check the Rafflecopter widget for the various ways you can enter and make sure you are eligible. After you complete each task, you must log in your entry in the widget or it will not count. We've put in a wide variety of methods for you to enter and for some you can enter once every day of the giveaway.
You MUST leave an email address that you check frequently so that you can claim your prize within 72 hours. Please DO NOT comment with your email address in your comment.
For today's giveaway, tell us if you'll be reading this book before seeing the movie.