The new Battle Room Training game is sponsored by ICEE, so the first thing I thought was, where can I get an Ender's Game ICEE? (Come on, you thought the same right?)
Turns out, it's totally happening!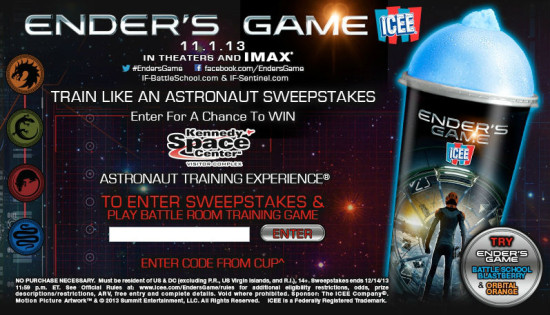 Go to ICEE.com and you'll see early details for their 'Train Like an Astronaut Sweepstakes'. It looks like codes will be available on special Ender's Game ICEE cups that you can then use to enter the sweepstakes to win an astronaut training experience at the Kennedy Space Center.
The Ender's Game ICEEs will come in two flavors: Battle School Blastberry and Orbital Orange.
The rules don't appear to be online yet, but you can check out the entry page here.