Thanks to a tip by @franiahs and some Google-fu of Ender News, we've got some photos taken from an event that took place in Mexico City, sponsored by Cinemex. The road race was themed to several upcoming movies including El Juego de Ender, which is the Spanish title for Ender's Game.
Here's a photo of the t-shirt several racers wore.
Along with some of the other items available. That green card looks like it goes straight to my "never see because I'm a wuss" list.
Here's a great photo of some racers wearing their El Juego de Ender shirts. Looks awesome!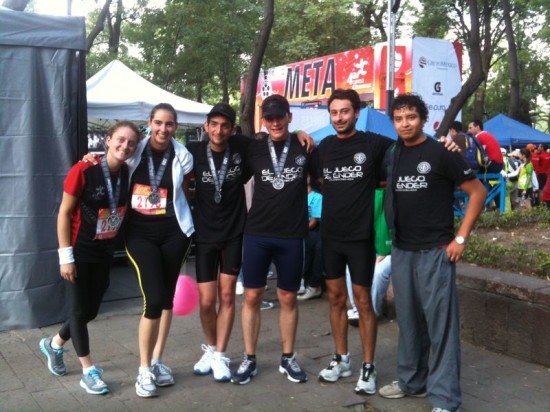 Photo source: MKT Film