As usual, the young Ender's Game cast has been really active on Twitter this week, with Abigail Breslin taking home the "Most Obsessive Tweeter" award with 33 original tweets since Monday.
Moises Arias has been busy promoting his new film The Kings of Summer, which was released this week. He attended a Q & A at the Landmark Theater in LA on Wednesday. Check out Twitter user Devan Abharis photograph of the event (as retweeted by Moises himself).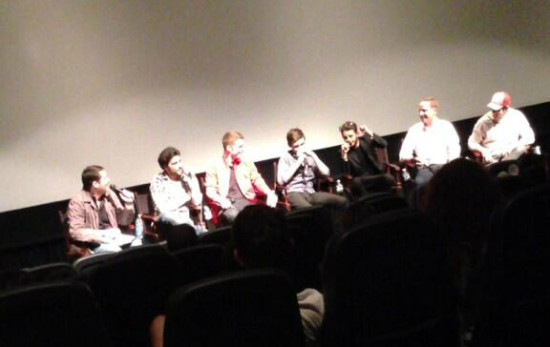 Moises also spoke to Papermag about The Kings of  Summer. He briefly mentions Ender's Game, saying:
It was honestly one of the most amazing experiences I've ever had. It was inspiring to see the professionalism. The cinematography! The special effects look amazing. I'm excited. I've gotten to work with the most amazing actors and the most amazing child actors right now.
Hailee Steinfeld has been spending her time filming the Civil War drama The Keeping Room (with Sam Worthington) and photographing cows in Romania.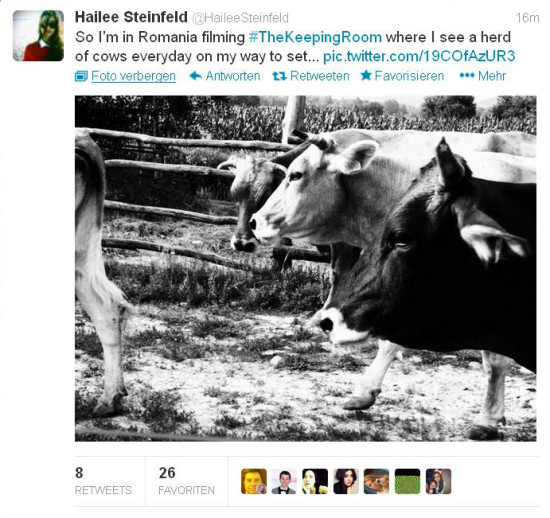 Asa Butterfield has finished school and has left London for warmer pastures as well, spending his summer vacation in Greece.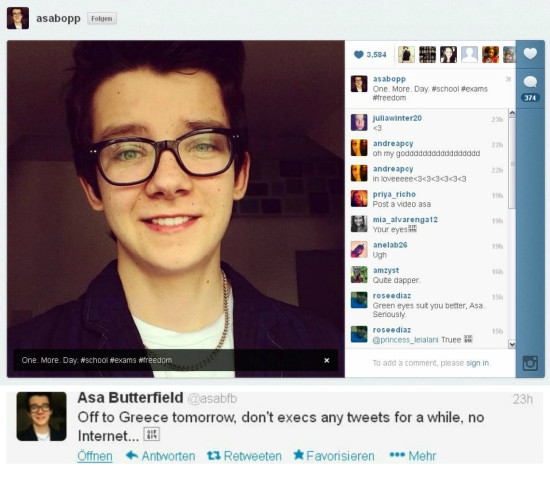 Suraj Partha is still travelling the world. After France and England, he is rounding off his trip with a visit to Disneyland.