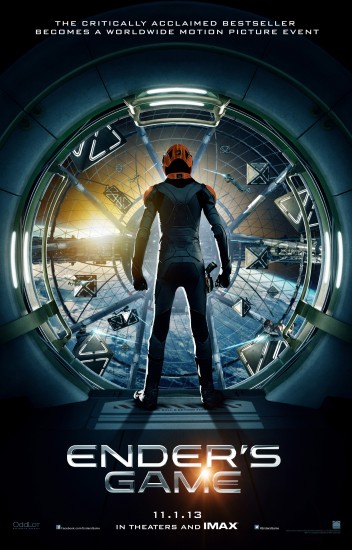 Okay, so I lied a little and this isn't a huge big POSTERPALOOZA like I said in the headline, but I just wanted to use that made up word cause it sounds so hysterical. Posterpalooza.
Posterpalooza.
Hahaha! Anyway… as I mentioned before I have 9 total posters to give away. I gave away three of them with my Easter Egg Battles and now it's time to give away three more.
This one is pretty simple. With CinemaCon coming up next week, tell me what you're hoping will happen at the con. We know that Hailee Steinfeld, Asa Butterfield, and Harrison Ford are all receiving awards so they'll be there for sure. But press will most certainly get to interview them and then there's the Lionsgate presentation on the 18th that hopefully features at least one of the cast members.
So comment here and tell me what you hope to see/hear next week and then log your entry into the Rafflecopter widget below. After you do that, you can do the extra entries.
Good luck!