Happy Easter, Launchies! Hope everyone is having a fun day today. My family dyed eggs earlier and I reserved four for myself to decorate Ender's Game style!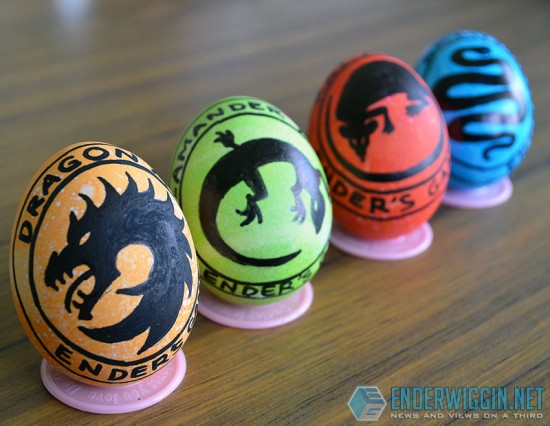 I made one for each army logo released so far, Dragon, Salamander, Rat, and Asp. I had some printouts from making buttons and so I had it in front of me while I sketched into the eggs with a pencil then I colored it in with a sharpie pen. Here's a look at each egg individually:
Dragon: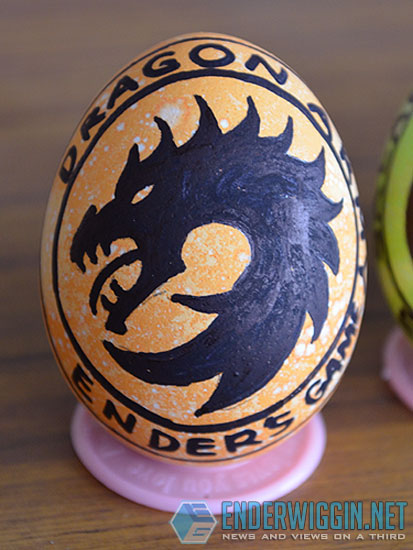 Salamander: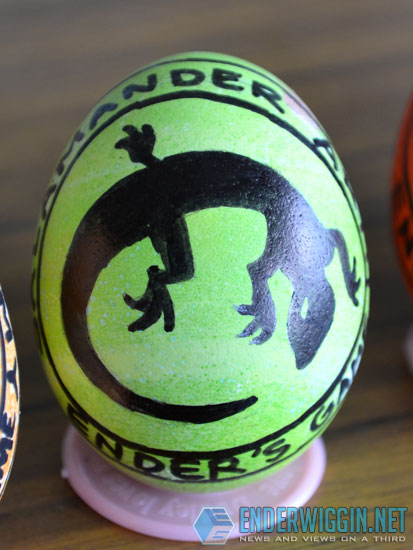 Rat:
Asp: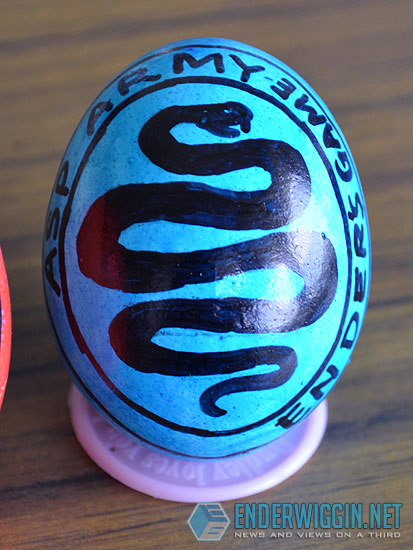 We probably can't eat these because I used a sharpie, but it was still worth it. We're about to go outside and have our hunt with the kids and I'll make sure I hide these well. Whoever finds Dragon Army gets a chocolate bunny!