Today is April 1st, which means it's time to wish Asa Butterfield, our Ender Wiggin, a very happy 16th birthday! For the occasion, I have a special cake.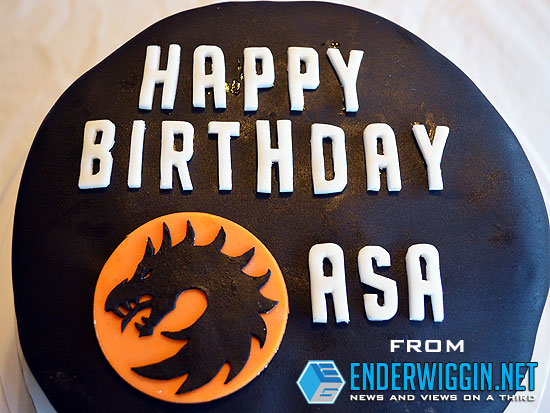 Hope you have had a fun-filled birthday and that your year is a fantastic one!
Before anyone thinks I'm a little weird for making a real cake for someone on the other side of the planet, I should note that this cake will soon shift from a cake for Asa into a cake for me, since I share a birthday with Asa. And since I'm obviously a huge fan of Ender's Game, a Dragon Army cake will be a fun thing to blow out tonight when my family comes over. 🙂
You can see a bunch of very cool photos gathered up by Ender News (including one from me!) here.
Here's a closer look at the dragon: