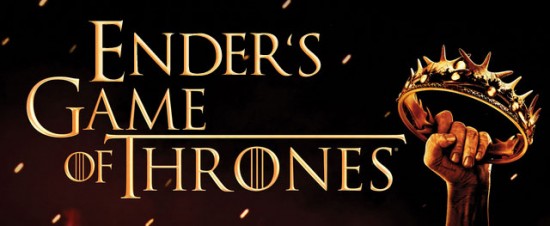 As you guys probably are aware, there hasn't been anything new in Ender's Game for a really long time. I'm bored along with the rest of you. This is the result of that boredom. It will probably only be funny to Game of Thrones fans, though… and SPOILERS!
I took Game of Thrones stills and put text quotes from Ender's Game onto them. They fit oddly well! See if you can guess the context of each of them.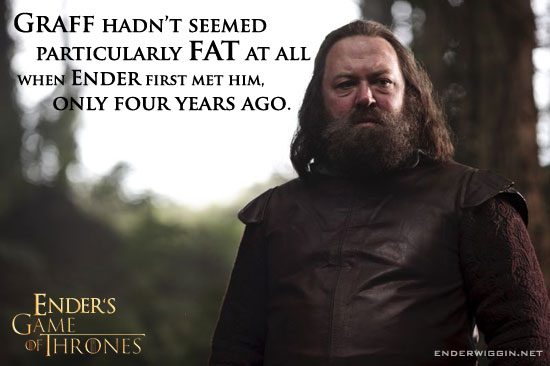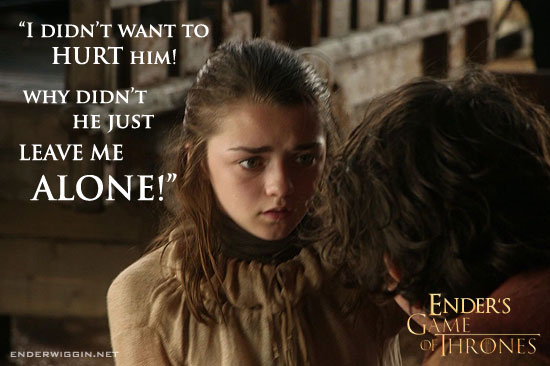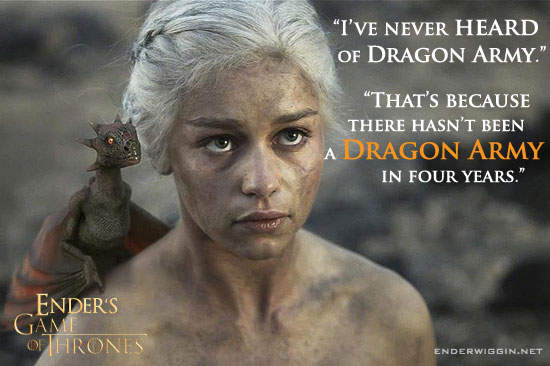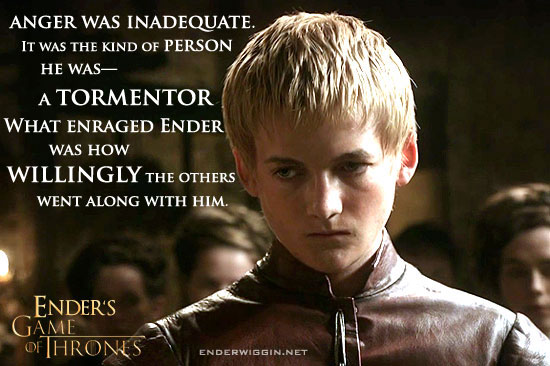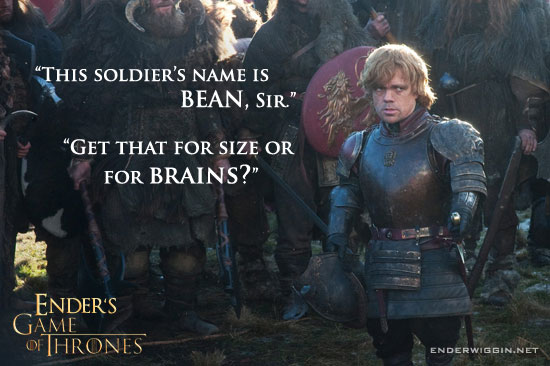 If you can think of more to do, let me know and I'll make some more.

Related posts: