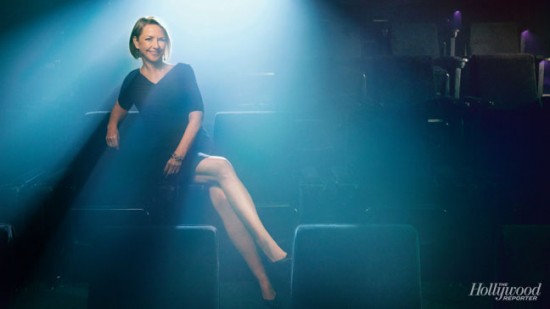 In an interview published online yesterday, The Hollywood Reporter spoke to Summit worldwide marketing president Nancy Kirkpatrick on her success in turning The Twilight Saga into a multi-billion dollar franchise across the globe. When talk turned to her next project, Ender's Game, the words "franchise hopeful" were used.
Post-Twilight, Kirkpatrick is turning her attention to franchise hopeful Ender's Game, also based on a young-adult novel. The first movie opens in theaters Nov. 1, 2013.
For anyone who might be worried about a woman who helped build the Twilight marketing success touching Ender's Game, I'm sure she knows what she's doing and therefore I'm not concerned. I don't think we'll be seeing Ender Wiggin pillow cases or Petra Arkanian Barbies.
As book fans know, there's no shortage of existing books in the Enderverse for them to make into movies, but with no news about whether young actors Asa Butterfield, Abigail Breslin, and Jimmy Jax Pinchak (the three Wiggins) or any of the actors playing Ender's jeesh are signed on for more than one film, it seems safe to assume that they're either waiting to see how well Ender's Game performs come next November or keeping a very tight lid on a multiple film deal.
As funny as it sounds since it's taken nearly three decades to be adapted, of the original Ender Quartet, Ender's Game strikes me as the most easily adaptable. Speaker for the Dead, Xenocide, and Children of the Mind are all much more involved and complicated than Ender's Game and therefore don't seem to have as much blockbuster potential. They are better books than they ever could be movies.
So where could a sequel take us? Allow me, for a moment, to take us into unthinkable land.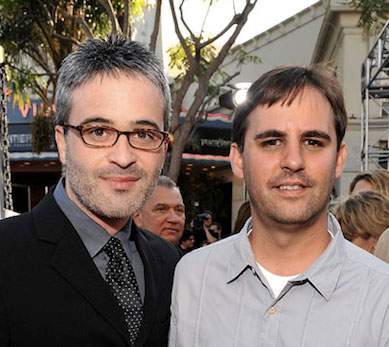 Look behind the scenes and you'll find Roberto Orci and Alex Kurtzman, the men who have successfully taken pre-existing characters and taken them where no man has go– sorry, Star Trek teaser sickness took over for a second, but it'll become relevant in a bit.
Orci and Kurtzman have written and produced mega franchises such as Transformers, which took a line of beloved characters and put them in an entirely new storyline. The franchise to date has grossed billions of dollars.
They wrote and produced the rebooted Star Trek, which many Trekkies know took our beloved characters and turned their world upside down. What emerged was a completely fresh slate for a wealth of pre-existing characters, modernized for today's pop culture and successful to the tune of $385 million dollars. As most of you probably know by now, the first teaser for Star Trek Into Darkness is filling up Twitter feeds and Facebook timelines across the globe. It's primed to be another smashing success in their new Star Trek universe.
What I'm trying to say is, what if they took the characters they adapted into the Ender's Game movie and simply took off into the sunset, leaving behind what is arguably a series too dull to be successful movies and another series (the Bean Quartet) that is completely separated from Ender. It may seem horrifying to die hard book fans, but for those fans who still pack theater seats eager to be entertained, the idea can be simply thrilling.
Imagine a completely new set of movies based on the adventures of Ender, Valentine, Bean, Petra, Dink, Alai, and more. Would this excite you as much as it excites me?
With a fresh cast and a fanbase that's been building for 30 years, this could be the next franchise conquest for Kurtzman and Orci in their ever-growing line of science fiction blockbusters.
I'm sure Nancy Kirkpatrick would be right on board with that.
Source: Full article at THR.com