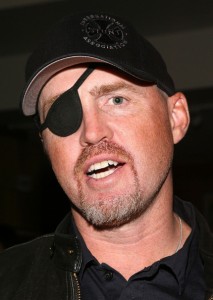 According to a tweet today from Garrett Warren, he was on The Jeff Probst Show today and the show will air tomorrow 11/14/12.
Check the Jeff Probst Show website to find your local time. Garrett Warren was the stunt coordinator for Ender's Game and has been stunt coordinator for blockbuster films such as Avatar and Immortals and also was the stunt double for Mickey Rourke in Iron Man 2.
For those of you that can't catch it or tape it, the show adds clips online, so hopefully we'll get to see a video of Garrett online soon after.
As an every-season Survivor watcher, I'm excited to see one of my favorite reality show hosts interview someone from Ender's Game!
You can follow Garrett on Twitter @GWarren333.