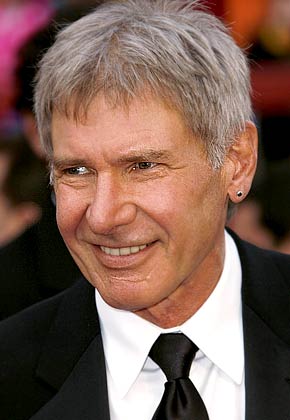 With Asa Butterfield officially cast as Ender Wiggin in the Ender's Game movie, rumors have now begun regarding one of the few adult roles in the primarily youthful cast, Colonel Graff. When reporting about Butterfield's casting, Variety let slip that after talks with Viggo Mortensen fell through, discussion over who would play the Battle School Commander began to center around alternatives, including Harrison Ford.
Now, while the desire for a huge name as a leading man for a movie that will undoubtedly have to be carried by children is understandable, the Colonel Graff I remember was much younger and most of all, fat. I'm a huge Harrison Ford fan, having loved him since the day he told Princess Leia "I know.", but I just can't see Ford as Graff. And on that note, I can't picture Viggo as Graff either. In fact, that casting choice seems even worse.
My own choices for the role of Graff include Mark Addy (who has definitely shown his acting chops as King Robert in A Game of Thrones), Timothy Spall (Wormtongue from the Harry Potter movies), and Oliver Platt. While they may not carry the big celebrity profiles of Mortensen and Ford, they seem to fit the role a lot better.