Lionsgate and Odd Lot are gearing up for the Ender's Game home video release with a Starcraft 2 tournament with Major League Gaming and Twitch. Prizes total $20,000 with a grand prize of $10,000.
Two qualifying rounds featuring 16 players each will take place over the next two weeks: The first will run from Feb. 5-9 on Twitch, and the second will run from Feb. 11-16 on MLG.TV.

Twitch is reaching out to "key StarCraft communities," according to a press release, in order to find top talent for the Twitch round of the tournament. MLG will invite 12 players in the 16-person field for its round, while fans can vote from Feb. 3-5 on the other four participants at the GameOn website.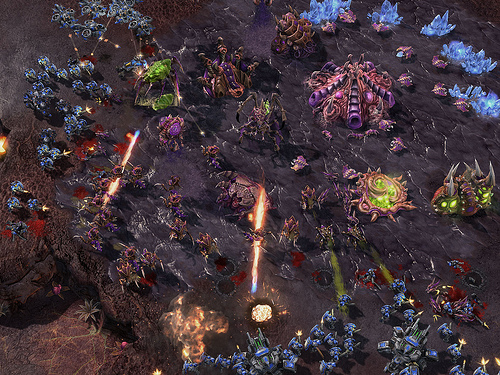 As I mentioned on Twitter, they should make it a stipulation that no one can play Protoss to make it fit a little bit better with the Enderverse. I'm assuming the players aren't actually controlling some real Terran troops somewhere, though. That would be a little too immersive.
Source: Polygon