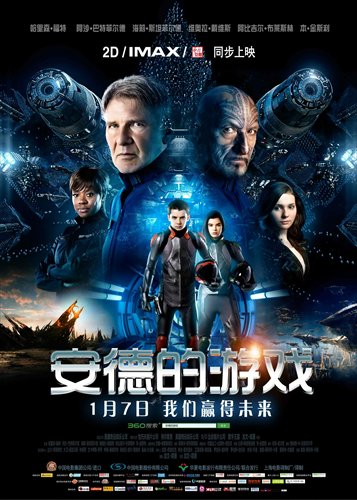 Ender's Game, which recently opened in China, brought in a strong $10M at the box office in its first week, boosting its worldwide total to $112M.
Meanwhile, in second place, the Harrison Ford-starring adaptation of Orson Scott Card's sci-fi novel Ender's Game took $10.96 million in its opening six days, showing on 110,947 screens with 2.1 million admissions.

That's a powerful showing when you consider it took $28 million in its opening weekend in the U.S.
Source: THR