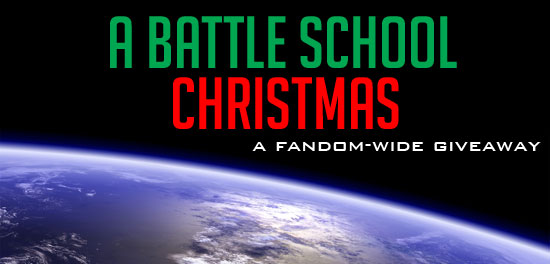 Ho ho ho! It's almost Christmas and your Ender's Game fansites have banded together for a ring of giveaways for all you Ender's Game fans. And while we realize that students in Battle School don't celebrate holidays or birthdays, we still live on Earth and can celebrate the season of giving as we wish!
Over the coming week, I'll be posting several giveaways that people can enter to win great prizes including:
Here's a sneak peek at what the pin buttons look like: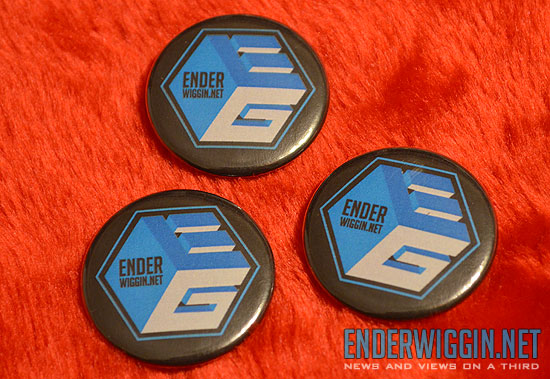 To enter to win, simply comment on this post and tell me how old you were when you first read Ender's Game. After that, use the Rafflecopter widget to log in your blog comment entry and if you want, get yourself some additional entries with the other options. Do them all and you enter yourself five times!
Today's giveaway is for the 10 magnets and pins and is open worldwide and will end this Friday, December 21, along with the rest of the Earth. Should the Mayans be wrong and we're all still here on Saturday, you can find out if you won. Hooray!
Be sure to come back on Wednesday, Thursday, and Friday to enter the other giveaways.
My fellow fansites over at Ender News, Ender's Game Fansite, and Ender's Ansible will also be giving out great prizes so be sure to click their logos below to check out what they're giving away and enter to win.
Happy Holidays from your Ender's Game fandom!