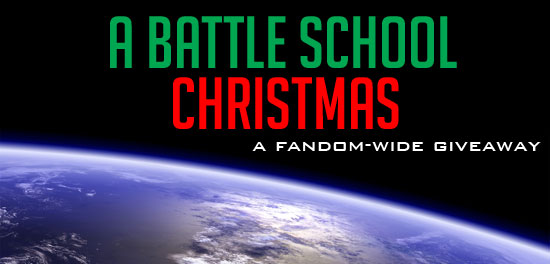 It's Day 2 of A Battle School Christmas at EnderWiggin.net! If you haven't yet entered the Day 1 giveaway, you can enter to win an EnderWiggin.net pin button or magnet here.
Today's giveaway is of a hardcover Gift Edition of Ender's Game. If your copy is getting a bit dog-eared and you want to have a nice copy for display on your bookshelf, make sure you enter.
To enter, comment on this post and tell me who your favorite character in Ender's Game is, not counting Ender himself, and why. If you haven't read the book yet, tell me why you think the book sounds interesting! After you comment, use the Rafflecopter widget to log in your entry. Be sure to use the same name and email address for verification. After that, you can enter with the optional entries.
This giveaway is open to the USA only and will end on Saturday, December 22.
See what else is being given away on Ender News and Ender's Ansible.