Four key characters wrapped production on Ender's Game this week including Hailee Steinfeld (Petra, wrapped last week), Aramis Knight (Bean), Suraj Partha (Alai), and Khy Rhambo (Dink). The cast attended a wrap party last week Saturday and today began tweeting about their filming coming to a conclusion.
Update: Conor Carroll (Bernard) wrapped today as well.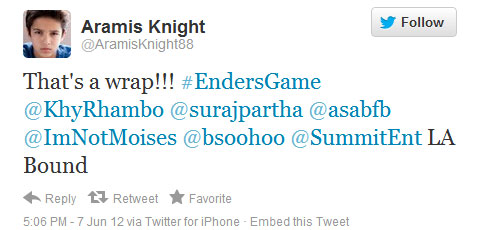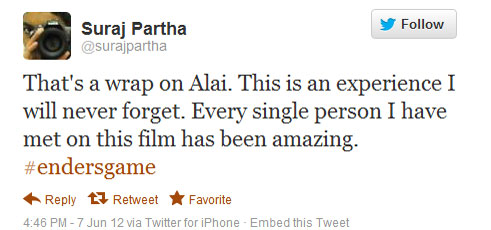 Asa Butterfield tweeted his goodbye to the three young men and Hailee Steinfeld sent a congratulatory tweet their way.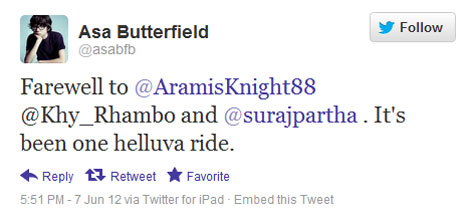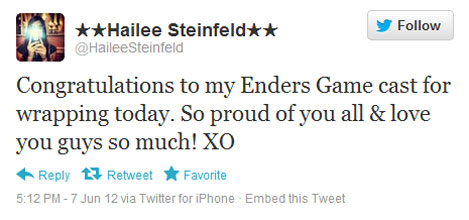 Production is winding down, but doesn't appear to be over just yet, as actor Jimmy Pinchak (Peter Wiggin) is back in New Orleans for filming and Asa hasn't tweeted that he's wrapped on filming himself. Filming was originally scheduled to end on June 8.