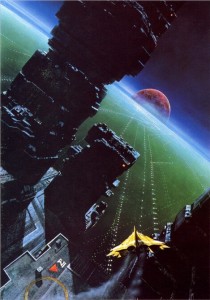 When Ender's Game first made the move from March 2013 to November 2013, its only competition was Singularity, which is currently stalled in pre-production.
Now, according to The Hollywood Reporter, Ender has new competition to be released the first weekend in November, a movie called White House Down directed by Roland Emmerich.
White House was acquired by Sony based on a script by James Vanderbilt, who also penned this summer's The Amazing Spider-Man and Total Recall. Mythology Entertainment is producing.

The movie revolves around a paramilitary takeover of the White House. Emmerich (2012, The Day After Tomorrow) and Sony are in the process of casting.
With Emmerich directing it sounds like it could turn out to be decent competition for Ender, though it may end up being hurt by its twin brother movie White House Taken starring Gerard Butler.
Out of the twin Snow White movies, Snow White and the Huntsman and Mirror Mirror, SWATH seems poised for winning between the two shows, so something similar could happen between two White House movies about the exact same plot.