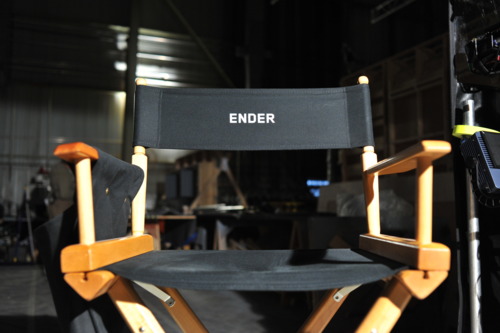 The production team behind the Ender's Game movie, which is currently filming in New Orleans, Louisiana, has started an official production blog over on Tumblr.
It took us all a second to realize Asa was right when he said Ender's Gamewas an amazing book from "the late 1900s."  We use that phrase all the time now, like, "Clinton was President in the late nineteen hundreds!"  Most of us read Ender's Game when we were young and wondered when it would become a movie.
It's funny how they have the same reaction about the book when you think about how old it was. I'm about to turn 33 and Ender's Game was my favorite book in the sixth grade. That means that the year I was fascinating about a movie, Asa Butterfield wouldn't even be born for another SIX YEARS.
It sure has been a long time coming and I can't wait to see the first images!