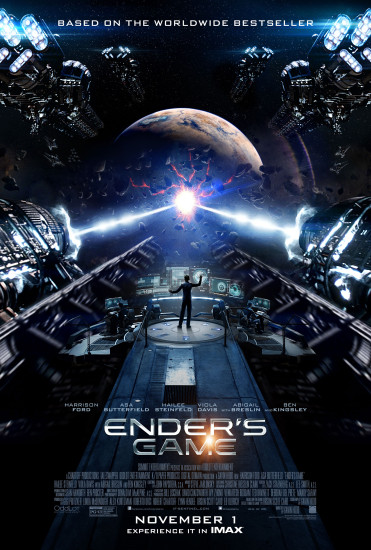 In a conference call with analysts today, Lionsgate CEO Jon Feltheimer says they will wait "another week or two" before deciding whether they will make a sequel to 'Ender's Game', which was released in theaters one week ago today. He also mentioned they are considering a TV series spinoff.
According to BoxOfficeMojo.com, Ender's Game has earned $32.5 million as of Wednesday, November 6.
If they do a TV series spinoff, do you think they'd do something completely original in the Enderverse or try to follow the Shadow series or Ender in space? Do you think Asa Butterfield would be asked back as Ender for television and on that note, would he even do television? Let us know what you think in the comments!
Source: Variety