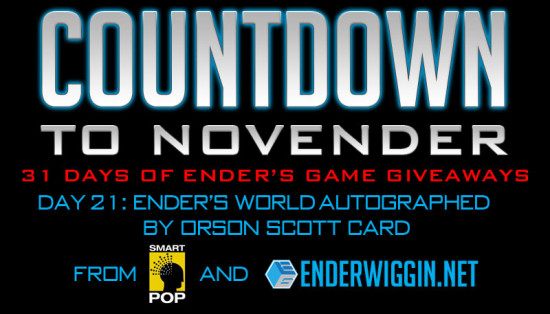 Only 11 day to go, Launchies! Today we've got a pretty cool prize thanks to the nice folks over at Smart Pop Books: a copy of Ender's World autographed by Ender's Game author Orson Scott Card.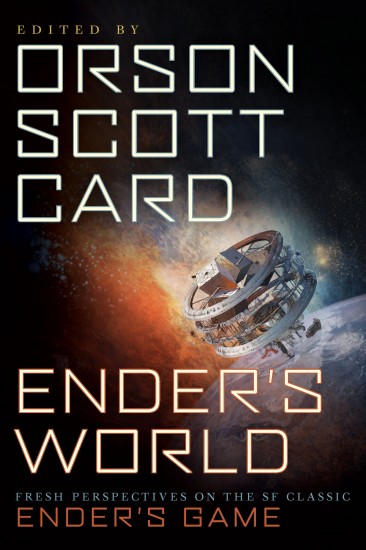 This giveaway is open worldwide and includes some Ender's World pins as well.
How to Enter
Each day, check the Rafflecopter widget for the various ways you can enter and make sure you are eligible. After you complete each task, you must log in your entry in the widget or it will not count. We've put in a wide variety of methods for you to enter and for some you can enter once every day of the giveaway. If you already like or follow, simply log in your entry and you're done!
You MUST leave an email address that you check frequently so that you can claim your prize within 72 hours of receiving an email from EnderWiggin.net. Please DO NOT comment with your email address in your comment.
For today's comment, tell us which of the original Ender Quartet is your favorite book: Ender's Game, Speaker for the Dead, Xenocide, or Children of the Mind?