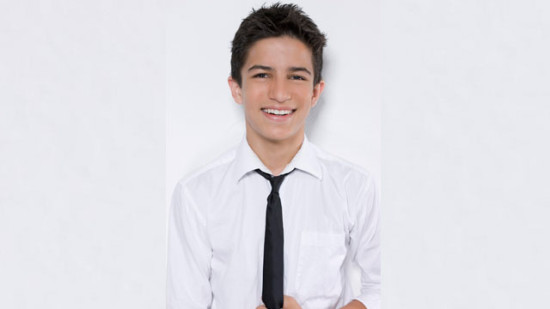 Starry Mag did an interview with Aramis Knight and talked to him about his experience on set, how much he's grown since filming, and why he appreciates his fans so much.
Q) Was that your most memorable moment from filming?

A) That was probably my best life experience ever and there probably won't be a better one than that. There are so many different moments though that I can think of off the top of my head. The most memorable that I'll remember in thirty years is being at space camp. Also, my mother makes jokes about this all the time that I went into New Orleans as a boy and came out a man, physically and mentally. I came out with more life experiences because of the situations I was put in. It was kind of crazy! All my family that saw me right when I came back just looked at me and said, "Wow! You grew a lot!" I think when we went to New Orleans I was 4'7 and when I came back I was 5'0. Now, I'm 5'6! So, I've grown quite a bit over that time. Probably the best life experience I had though was space camp because there were so many emotions and things that I had to control. There were so many things I realized about myself there, as well.

Q) What do you think it is about Ender's Game that will really want to make people go see it?

A) Other than the great cast…It's probably the special effects. I've seen bits and pieces of the movie so I've seen a lot of the graphics and effects are really visually stunning. Your jaw just kind of drops. It almost makes you want to cry because it is so overwhelming! The visuals are just crazy and beautiful. I think in the movie the chemistry that us boys have is going to shine through – the love that we have for each other that the characters had and that we also had for each other in real life. I think the friendships that they are going to see through our characters are going to make people love it and make them want to see us more. Let's hope for sequels because I'd really love to hang out with the boys again!

Q) You're a part of the social networking site Twitter. Why is that such an important way for you to connect with your fans?

A) I know the fans are everything to my career. I want to go many places and I can't do that without my fans. They are the most important thing when it comes to getting to the places that I want to get to. I love to show my appreciation to them, talk to them and get to know them. I try to respond to everyone that I can. It's definitely a big part of my career.

Q) What would you like to say to everyone who is a fan and supporter of you and your work?

A) I would just like to say thank you because they are what gives me the motivation to do I do. I realize that I can bring so much joy and see the excitement to their faces. When I was at Comic-Con a lot of people knew who I was and just the excitement on their faces seeing me become Bean was so touching to me. The joy I could bring them was really awesome. So, I'd love to keep doing more of it!
To read the whole interview, go to Starry Mag.