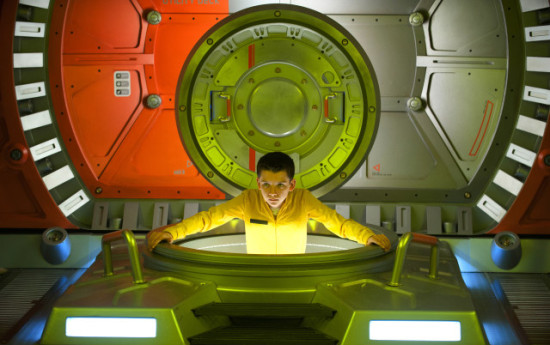 Italian movie site ComingSoon.it has posted a photo gallery from Ender's Game, including a slew of new photos including behind the scenes images and that one photo of Valentine I remembered from the set visit! Above, Ender enters Battle School as a Launchie.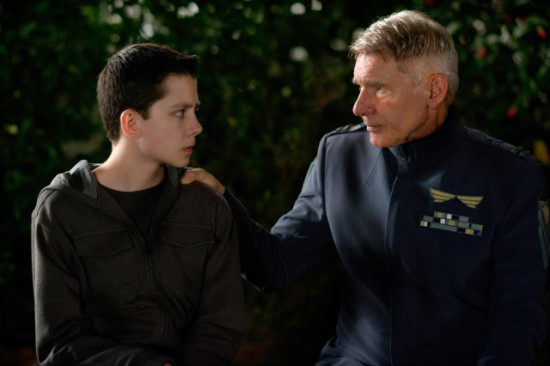 We saw this photo on the wall at the Ender's Game Experience. Graff comes to the Wiggin home to recruit Ender.
This image was also at the Ender's Game Experience in the form of a gigantic wall mural.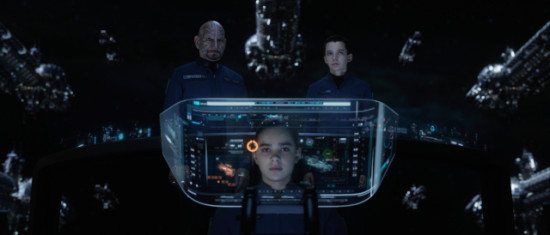 Mazer and Ender look at the simulator while Petra awaits orders.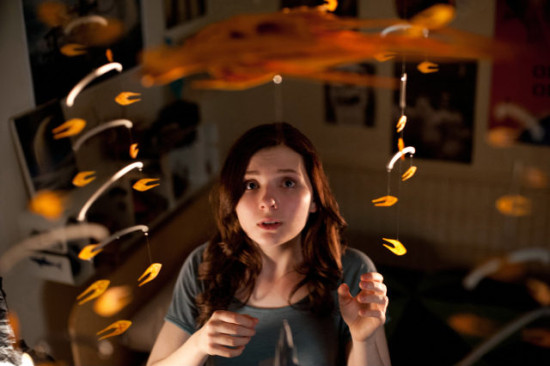 Valentine looks up at a mobile of Formic ships in Ender's bedroom.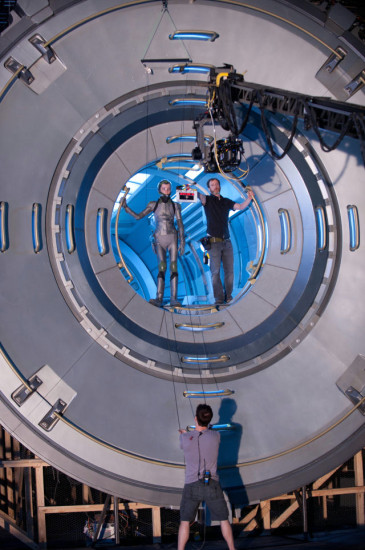 Behind the scenes: Asa Butterfield stands at the gate with director Gavin Hood.
Gavin Hood stands with a camera on the set of Ender's Game.