The marketing push is finally on! Photos of Ender's Game AMC cups have been showing up on Twitter. With cast touring Europe and doing a Q&A tomorrow in London, plus TV spots being shown on various network channels, it's starting to look like we'll soon be seeing Ender's Game everywhere!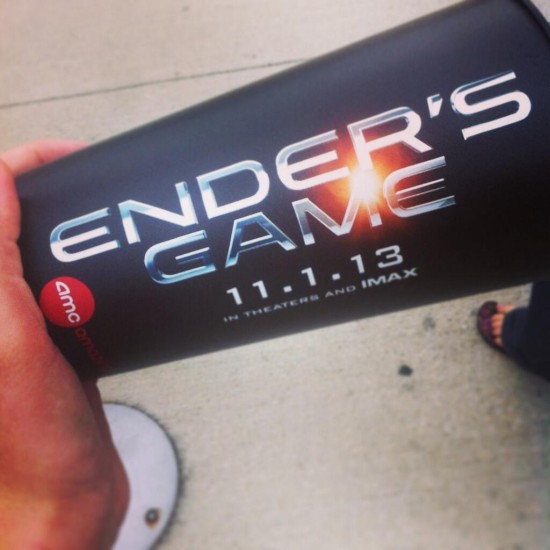 Photo by @blakelouup.
Photo by @carriebthh87.