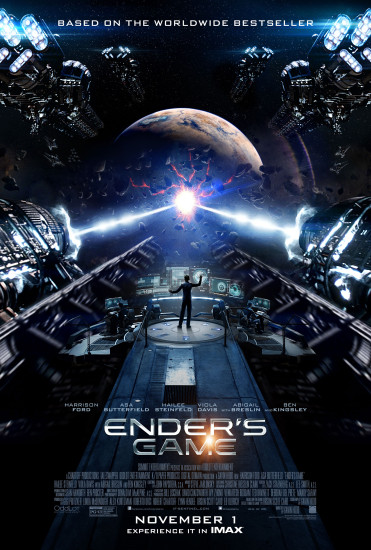 Only 28 days to go, Launchies and we've got some information for you all regarding advance ticket sales!
Tickets for Ender's Game will be going on sale on Friday, October 18, 2013 on Fandango.com. In conjunction with the pre-sale, Fandango will be holding a sweepstakes where any person that pre-orders tickets will automatically be entered to win free movie tickets.
Let us know if you'll be ordering your tickets in advance and what show you plan on going to! IMAX? Midnight? Only two weeks to go until they're available!