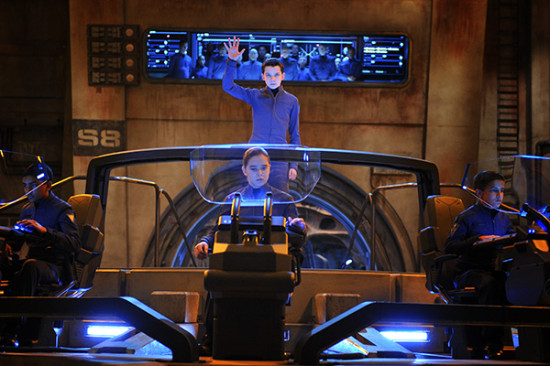 MTV has just released 5 new Ender's Game stills including Ender in his final battle (with Alai, Petra, and Bean!) and the teachers behind him. See all five images below!
They've also included bits and pieces of storyline for us to obsess over.
In his new post with the Salamander Army, Ender meets Petra (Hailee Steinfeld), one of the only girl enlistees. The two begin training together, with Petra serving as a sort of mentor to young Ender. Later, when Ender is given his own command over Dragon Army (which it appears we see here), Petra is among his troops, and he relies heavily on her expertise in the computer-simulated exercises meant to replicate war against the Buggers.
Thanks to Ender News for the tip!