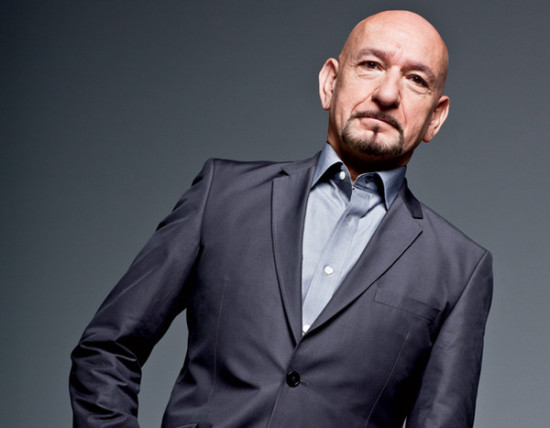 LA Confidential interviewed Sir Ben Kingsley, talking to him about acting, his newfound love for Los Angeles, and his opinion of Asa Butterfield.
More than a refuge, acting burst the protective bubble Kingsley had created and allowed him to turn that inward energy outward—to connect with strangers in ways he couldn't with his family. He recalls a telling moment early in his career during "the great privilege and terrifying experience of playing Hamlet" when he was walking across a meadow and found himself intercepted by a lovely young woman. "She was determined to meet me face to face in the middle of the field," he remembers. "She said, 'I saw Hamlet last night—how did you know about me?' And that always stayed with me." Decades later he'd relive the experience in Los Angeles. "In the months following House of Sand and Fog, I had wonderful Iranian families come up to me in The Grove and say, 'How did you know about my uncle?' Isn't that beautiful?"

"It's not the characters that stay with me," he explains. "It's the opportunities that I've had as an actor to put my hand on someone's shoulder and look them in the eye and say, 'I know.' And there's nothing more comforting than that." And that comfort extends to both self-made Sir Ben Kingsley and the eager-to-entertain boy he used to be—and in many ways still is. "The child in me has not ossified," he says. "He's alive and curious as ever. In that sense, there's no difference between me and Asa Butterfield. There can't be. There mustn't be. If there is, I've got to give up."
They also spoke with Ender's Game director Gavin Hood about the interactions between Kingsley and Butterfield.
"It's not often in a movie that young actors are playing leads opposite seasoned actors who are in important but supporting roles," says Hood. "Someone had raised a question about whether Ben might want his part expanded in some way, and he said, 'No, no, no. This is Asa's movie.' I thought that that was someone who a) is tremendously generous toward a young actor, and b) perhaps even more importantly, understands that his role as an actor is to support the story being told."
It's a great article, so be sure to give the full thing a read at LA Confidential.