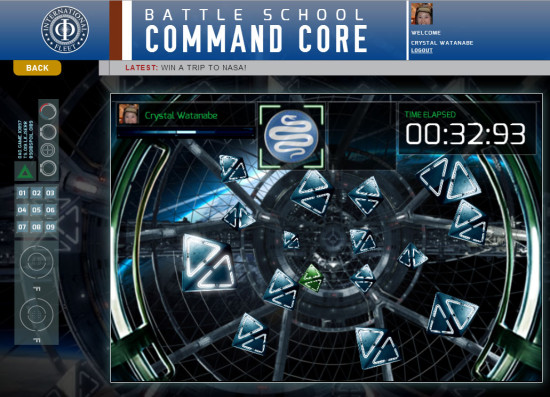 The UK Ender's Game site has launched the "Battle School Command Core" which features two games with more to come in the near future.
The two games available are "Target Shoot" and "Pairs" (shown above). The site is a bit laggy, but the games are pretty cool. I love the matching one! Games to come include "Code Break", "Sequence", "Blocks", and "Corridor Sprint".
To give it a try, head over to EndersGameUK.com.