Hey peeps,
I've been on vacation in the wilderness (read: visiting my family), which meant no stalking teenagers or posting random stuff for the obsessed. And while it was very relaxing, I'm happy to be back and ready to post some Ender's Game cast news!
Let's start with Abigail Breslin. Between tweeting about Pumpkin Spice Latte and working really hard on her newly established Tumblr, she found the time to both go to the premiere of the One Direction movie as well as appear at the Toronto Film Festival to promote her new star-studded movie August: Osage County. The movie is based on a play by Tracy Letts; Meryl Streep and Benedict Cumberbatch star among other great names. See Abbie at the premiere below and check out 20+ pics of her at the August: Osage County press conference HERE on JustJared.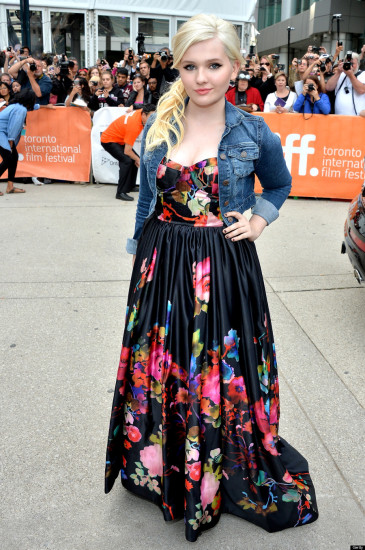 Asa Butterfield has been busy shooting (and wrapping) his new movie X Plus Y while Asanators have been swamping Tumblr with pics from the shoot. Here are a few choice ones found on various Instagram accounts of the X Plus Y cast and such by Tumblr users ceolwaerc, elinabfb, asabutterfielded and asaisthebest.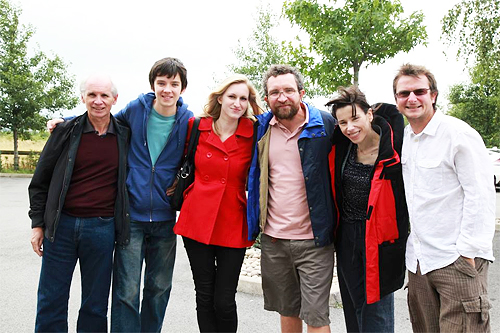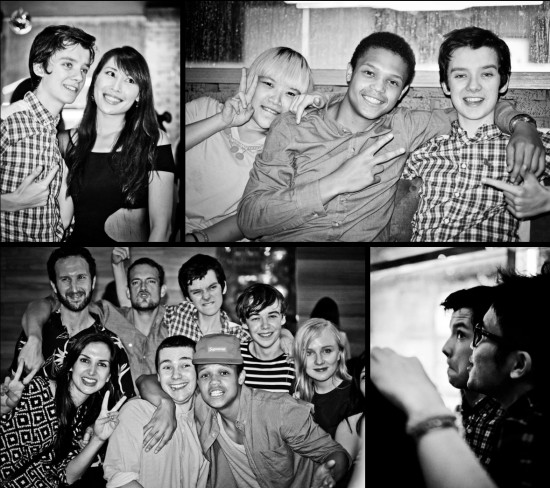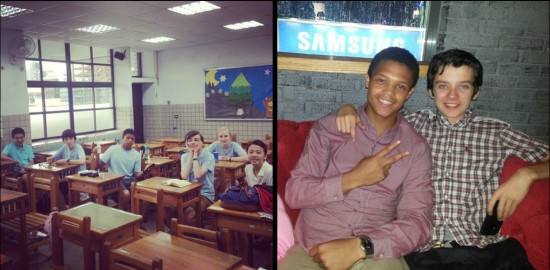 After the movie wrapped, it was straight back to London, where Asa is now attending Sixth Form College (note: that's still regular school, not college in the American sense of the word), presumably at his old school, Stoke Newington in Hackney/London. His GCSE results were pretty good, so Ender's academic future looks bright and rosy.
In other news, Asa has just struck up a Twitter friendship with Game of Thrones star Maisie Williams. Shame that I can't think of a Song of Ice and Fire role I could see Asa in. Any ideas?
Between Comic Con, shooting X Plus Y and getting ready for advanced schooling, Asa seems to have found the time to squeeze in a photoshoot with Teen Vogue as well. Is that Beetlejuice with a hat? Check out the making-of video HERE.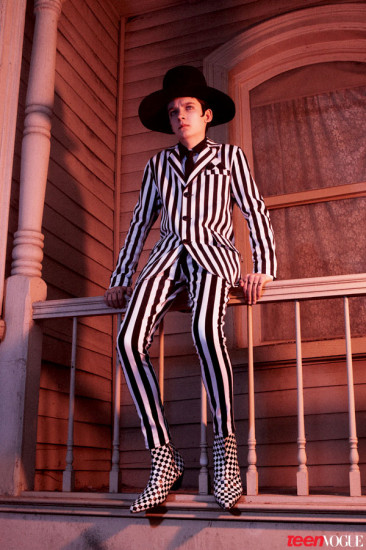 By the way, the cover model for this very issue of Teen Vogue is none other than Ender's Game's Hailee Steinfeld. Watch the video of her cover shoot below.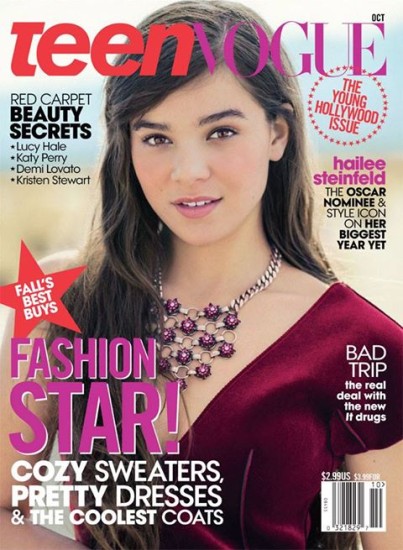 In addition to working as a cover model and reminding people on Twitter that Ender's Game is less than two months away, Hailee is also promoting her other new movie, the newest adaptation of Shakespeare's Romeo and Juliet. While she was in Rome for some touristy stuff about a week ago, she posted this pic of herself and two of her cast mates with a countdown leading up to the Romeo and Juliet release date. It's only about a month away, guys, so now is the time to brush up on your Elizabethan English!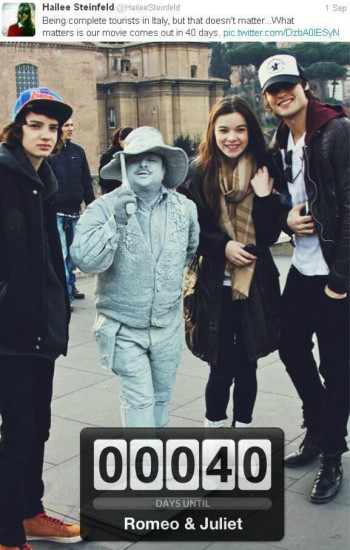 For Suraj Partha, the past two weeks were basically filled with preparing for the SATs, talking to Crystal and Kelly on EnderCast, and being a musician. He posted not only one, but two new videos on Youtube! Check out his covers of Ed Sheeran's "Lego House" and "Wait for Me" by Kings of Leon HERE and HERE. And in case you have a little time to spare, Suraj's Youtube channel is awesome! Check it out for various vids of Suraj performing privately and publicly HERE.
In addition, he stepped in last minute to play Beethoven's 9th at the Walt Disney Concert Hall with a youth orchestra on August 26. Just like that. Sure. I can play that kind of music on short notice. No problem at all.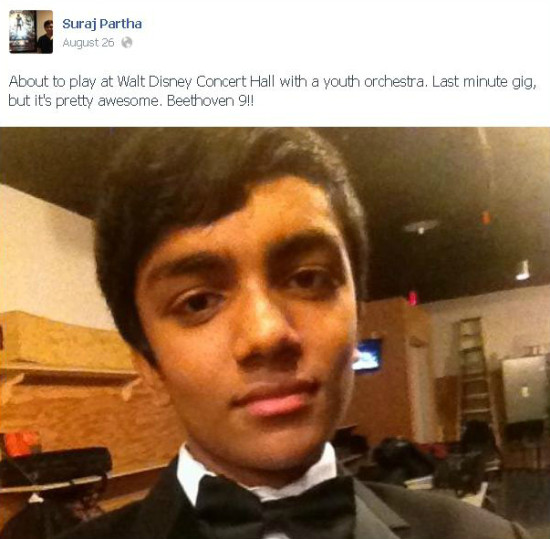 Speaking about music, Jimmy Jax Pinchak posted a new video of himself and his band playing Muddy Waters' "Trouble No More" on facebook. If you like Blues, here you go:
Finally, Aramis Knight and Brandon Soo Hoo seem to have new jobs. Brandon recently tweeted about some work on the new TV series Instant Mom, while Aramis seems to have become a clothing line model for Barnabas.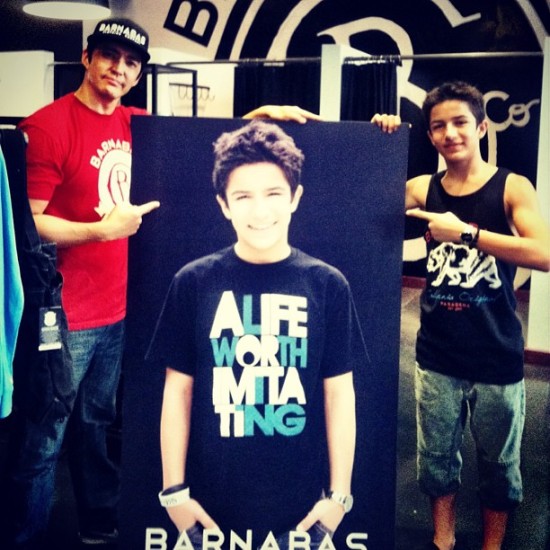 Phew, that was quite a bit of stuff. Check back here for more random cast news next week. See ya!
DEE
Sources: Huffington Post Canada, JustJared, Wikipedia, Twitter, Tumblr, Facebook, Instagram, Youtube