Recently, the names of several cast members have been showing up in entertainment news articles around the Nets, and not just in connection to Ender's Game. I figure that's reason enought to take a closer look at the cast's current and upcoming projects.
Hailee Steinfeld seems to be by far the busiest of the younger cast. Her new movie Romeo & Juliet, starring Douglas Booth as Romeo, is coming out in October and Relativity Media has recently released not only a new trailer and the first movie poster but also several hi-res stills to promote the film. See the poster and the trailer below, and check out the stills HERE!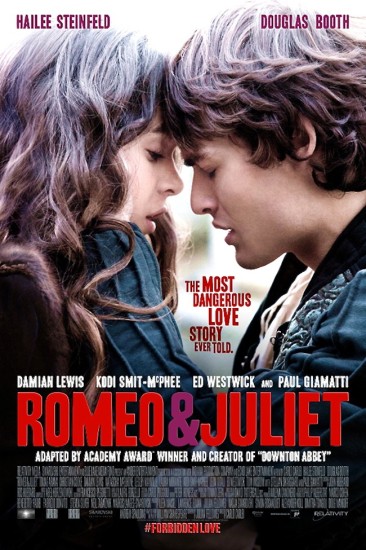 In addition to Romeo & Juliet and Ender's Game, Hailee has nine movies coming up, six of which have already been shot. Hateship Loveship and Can A Song Save Your Life? are set to premiere at the Toronto Film Festival in September. Release dates have yet to be set for The Homesman (a frontier drama starring Tommy Lee Jones) and The Keeping Room (with Sam Worthington, set during the American Civil War). The spy thriller Three Days to Kill is coming out in February 2014. Three more projects are currently in pre-production.
Abigail Breslin has a few movies coming out within the next few months as well. Her horror flick Haunter is set to be released in theaters and on Video on Demand in October, and the poster and trailer have just been released online.
See 58 hi-res stills of the movie HERE at Filmofilia. In addition, Abigail is starring in the thrillers Final Girl and Wicked Blood, both set to be released this year, and playwright Tracy Letts' family Drama August: Osage County (with Meryl Streep, Julia Roberts and Benedict Cumberbatch; out in December). Two more projects are currently in pre-production.
As we told you a couple of weeks ago, Asa Butterfield is currently filming BBC co-financed dramedy X Plus Y. He is also rumored to play the lead in The White Circus, a fantasy movie reuniting him with Chloe Moretz set to be released in 2015. And personally, I wouldn't be too upset if the casting directors of the new Artemis Fowl movie would consider casting Asa. Tumblr users have done that for years.
But let's not forget the adult cast, since they have been keeping busy, too. Harrison Ford's new movie Paranoia (with Liam Hemsworth and Gary Oldman) is coming out in a little over a month. Anchorman 2, in which he has a small role, is set to be released in January 2014. In addition, he is involved in three projects that are currently in pre-production: psychological thriller You Belong To Me (with Zach Efron), Sly Stallone's The Expendables 3, and the long awaited Star Wars VII (directed by J.J. Abrams). He has also declared on several occasions that he would be open to Indiana Jones 5. While I'm excited for Star Wars, I'm not so sure about Indy 5 (Indy 4 was one of the worst movies I've ever not finished watching), and I'm positively dreading Expendables. I wonder if Harrison lost a bet or something.
True to current form, Sir Ben Kingsley has signed onto every project he could fit into his schedule. WWII drama Walking With the Enemy and middle ages set The Physician (based on Noah Gordon's best-selling novel) are set to be released later this year. SciFi movie Our Robot Overlords is to premiere in 2014. One more project, currently untitled, is in post-production. Two are filming at the moment (thriller Eliza Graves and animated movie The Boxtrolls). Three more are in pre-production.
Viola Davis has a new movie coming out in September as well: crime thriller Prisoners, starring Hugh Jackman and Jake Gyllenhall. Two more movies – Th Disappearance of Eleanor Rigby and Cyber – are currently filming/in post-production.
Finally, Nonso Anozie has been doing pretty well for himself. He has landed roles in the upcoming Jack Ryan movie, starring Chris Pine and Keira Knightley (out in December) and NBC's Dracula TV series, starring Jonathan Rhys-Meyers as the seductive vampire and Nonso as his loyal servant Renfield.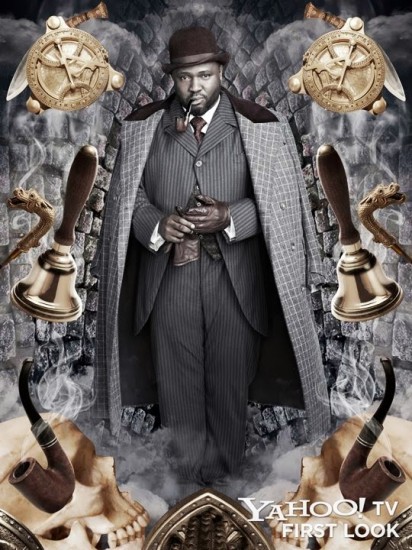 Sources: Gotham News, Access Hollywood, Filmofilia, Aint It Cool News, Indiewire, SpoilerTV, IMDB