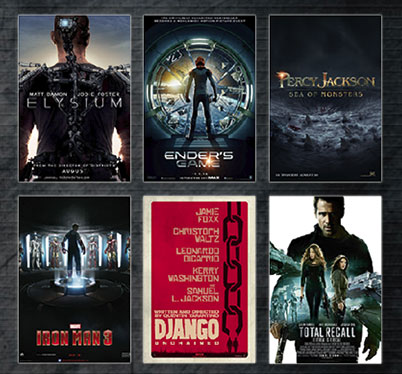 Those of you that loved the Ender's Game trailer music can now listen to the track titled 'Opus' by Erich Lee of Hi-Finesse, a movie and video game music production company in Santa Monica, CA.
It's always been a mystery to me how trailer music is done. Sometimes you just hear mixes of songs, but a lot of trailers seem to have custom music not done by the film's composer. Hi-Finesse composes custom music scored to picture, so it sounds like the trailer is cut and the music scored around it. No wonder it seemed to flawlessly integrated!
Interestingly enough, Opus was also used in the Percy Jackson trailer, which was released well before the Ender's Game trailer.
It's not quite so obvious, playing in the background, so I have no idea! It really sounded like Opus was scored specifically for Ender's Game and maybe they used it for Percy beforehand?
You can listen to their work on Soundcloud. See if you can recognize the following tracks from other film trailers this year!
Thanks to @Asmrant for the tip last month! Sorry I was too busy to post it earlier!