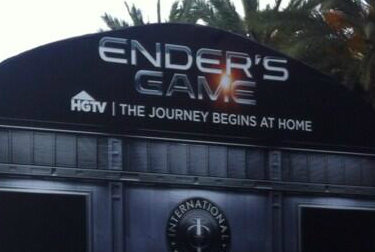 San Diego Comic Con officially kicks off tonight with Preview Night and to launch what's turning out to be a massive marketing campaign at the convention, Summit has launched a Battle School aptitude test at IF-BattleSchool.com for you to take.
Find out whether you make the cut and what army you'll be assigned to. Will it be Dragon Army under the great Ender Wiggin? Or will you fall under the strict command of Bonzo Madrid in Salamander Army?
Take the International Fleet's Battle School Aptitude Test and find out if you have what it takes to lead our fight in protecting Earth from the Next Invasion. Our future depends on it!
Watch the video on Facebook here.