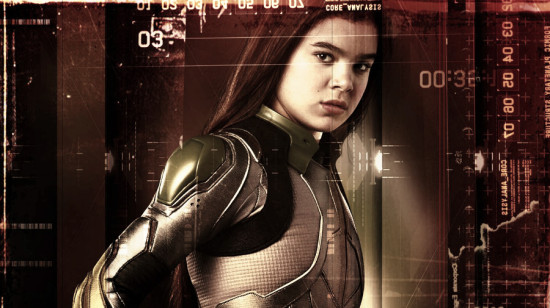 In an article on the "new wave of strong female-led sci-fi" published yesterday by the Los Angeles Times, Hailee Steinfeld speaks up about what attracted her to the role of Petra in Ender's Game. According to the article, it wasn't easy for her to find a challenging enough project after her highly acclaimed performance as Mattie Ross in True Grit (2010). The role of  Petra Arkanian seems to have changed that.
When 'Ender's Game' came along with Petra, I found that I'm really attracted to the strong female roles. Not only do you have to look harder for those parts but you have to fight for them. But fighting for what you want is the best part of the job. It's what I love."
The rest of the article focuses on other strong female characters in young adult franchises such as Divergent, The Mortal Instruments, and The Hunger Games. While many fans of Card's novel are tired of Ender's Game constantly being compared to The Hunger Games, Hailee nevertheless has something to say about which kind of impact the Hunger Games movie had on her and the rest of the young cast during the filming of Ender's Game:
We all sat in the theater and we were all in awe. Most of us had read the book and we were excited. It was cool to see that ensemble cast just bring it 110%. It motivated us to really come together and make a great movie.
Check out the entire article HERE!
Source: LA Times