Along with the re-launch of I.F. Sentinel and the three really cool propaganda posters came some new imagery, some of it better looks at key characters.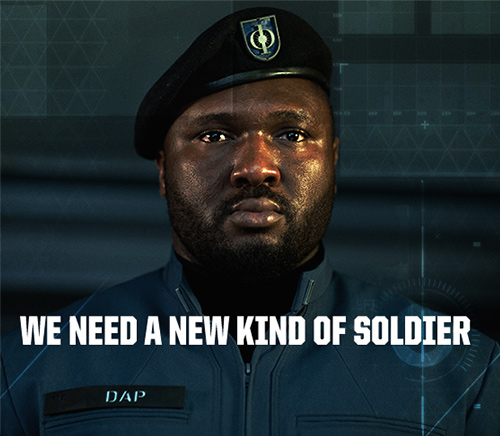 First up, we have Dap, aka "Mom" to the Launchies. He's sporting an IF Hat and wearing the teacher uniform. This photo doesn't really do justice to how big Nonso Anozie is, but it's still great to have a better look at him. We previously only caught a slight glimpse of him in the trailer.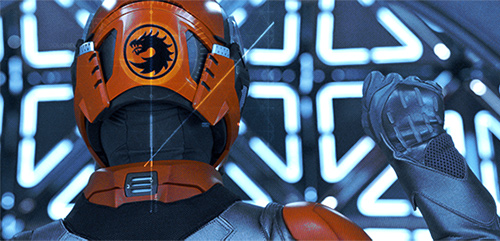 Next there's a nice close-up image of the back of a Dragon Army soldier and we get a much better look at part of the flash suit. We can see that they wear something connected to their suit over their heads and the helmet goes on over that. Also, any guesses who this is? Since there's a wall of stars in front of him, my guess is Bean!
Last, but not least, we get a great first head-on look at Bonzo Madrid, standing in what could possibly be a bathroom with some of his fellow Salamander Army soldiers. He definitely looks intimidating, is it enough to convince you that he is out for blood? One can certainly understand how a look like that can scare off an extra on set!
Check out all the new stories and images on IF Sentinel.