Recently, I opened up a CafePress store for EnderWiggin.net and added a few designs, including some basic "Ender's Game" ones and "The Enemy's Gate is Down" ones with the EnderWiggin.net logo.
I just added a few new products with a rather simple, but very Ender's Game design.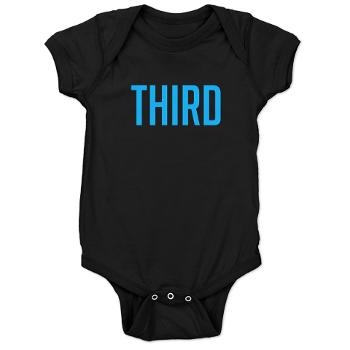 Yup, a baby onesie with the word "Third" on it. Obviously this would only be relevant to parents having a third child and happen to be Ender's Game fans, but I thought it was funny nonetheless. The onesie comes in black or in blue/gray/pink.
There are also Third bibs, since baby Thirds have to eat.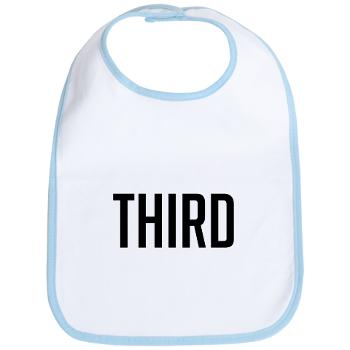 And also Third hats, to help protect the precious minds that will eventually save our race.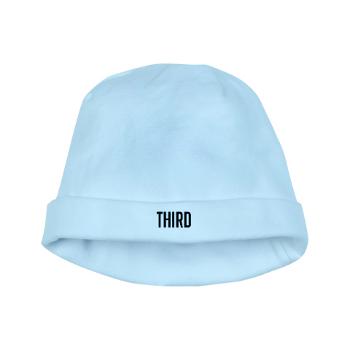 If you have a request for a design, feel free to let me know!
Also, can you tell we're desperate for news here? Sigh.